REMARKS:
All Logs since day one. Damage History in 2002 (See Logs) This airplane is priced to sell. The paint is nice 7-8 and interior is new leather. The instrument panel was redone with the avionics upgrade. Currently has an extended nose wheel fork, & 800 tires. Wheel Pants included. A fresh annual inspection just being done on it. and will make someone a GR8 airplane. Price: $98,500.00
RECORDS:
Record information and Photos are
in Adobie PDF Format so its easy
to view and print out.You will need
Adobe Reader to view the documents. You can download it here if you don't have it.


Log Books: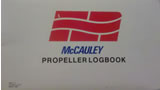 | | |
| --- | --- |
| Airworthiness | Registration |