1939 Ford Coupe Deluxe
302 CU IN Ford Motor
C-4 Automatic Transmission
8" Ford Rear-end
Chevy Steering Sector
Rack & Pinion Steering (Manual, Steers easy)
Nostalgic Floor Automatic Shifter
Front Disk Brakes
Drum Rear Breaks
Coil Spring (Front Suspension)
Leaf Spring (Rear Suspension)
Heater (No Airconditioning)

Exterior: Maroon Metalic
Interior: Black Leather
Stewart Warner Guages (Wingtip Style)
Factory Clock in Glovebox Door
Windshield Wiper Drivers Side Only (As delivered new)
Passenger Door lock only (As delivered new)
Crank out Front Window
Spare set of White Wall Tires and Rims
Asking Price: $25,000, worth more but will consider resonable offers.
Click thumbnail to view Photo's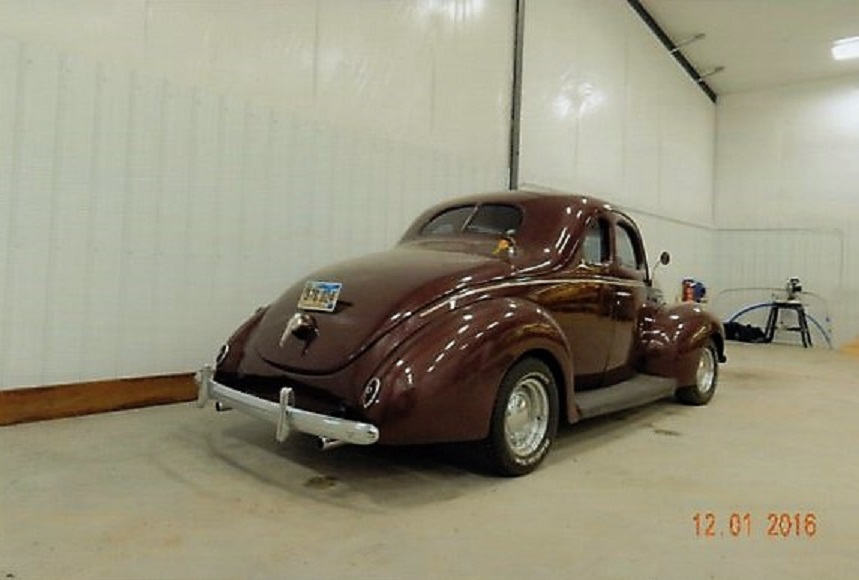 You will need Adobe Reader to view thePhotos. You can download it here if youdon't have it.
Adobie Reader


This is not a Hot Rod engine, it is nice running engine that has a mild cam that gives it a lope. Drives straight down the road and is a nice comfortable ride. The car is in a very nice drivable condition, lots of fun and a head turner.

Featured Aircraft