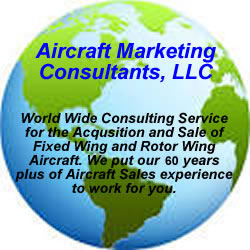 We have customers looking for clean low time airplanes give us a call. 651-472-1244
If you are thinking of selling your Airplane or Helicopter we would like the opportunity to discuss the possibility of buying your airplane or helping you sell it.
Because we have developed a large dealer network and client base all over the world in the last 40 years we get many inquiries from our customers to help them with their aircraft purchases.
In the event you are contemplating purchasing an airplane or upgrading give us a call, if we don't have available what you are looking for we can find it for you. We can arrange trades. We prefer to work with clean low time airplanes, fixed wing, rotor wing, piston, turbine or jets. Give us a call, we can help.